Single Use Plastics are on their way out in Richmond. Coming into effect March 27, 2022, Richmond's Single Use Plastic and Other Items Bylaw 10000 bans:
Plastic checkout bags (including biodegradable and compostable plastics)
Plastic straws (including biodegradable and compostable plastics)
Foam food service ware for prepared food (such as foam plates, clamshell containers, bowls and cups)
We know you need the resources to source alternatives. Local business owners, operators and managers are invited to this free trade show to discuss alternatives with vendors, compare products, and pricing.
Bylaw 10000 was adopted to help reduce unnecessary waste and plastic pollution, and the new ban affects all businesses operating in Richmond. This bylaw is also consistent with other bans in other communities, as well as regulations being developed by federal and provincial governments.
WHEN:
October 19 and 20th: 10am – 6pm
WHERE:
Sandman Signature Hotel & Resort, 10251 St Edwards Dr, Richmond, BC
Please note that three hours free parking is available for guests who register their license plates. The venue is also accessible via the 410 bus.
TICKETS:
This event is accessible on a drop-in basis and free to attend. Guests will also have the opportunity to enter a contest on site.
TITLE SPONSOR: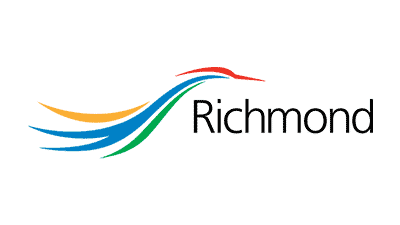 In accordance with the Provincial Health Order, all attendees at this event will need to verify partial or complete vaccination status upon entry. Guests are also asked to follow posted physical distancing protocol and to remain at home if feeling unwell or if they have been asked to self-isolate due to COVID-19 exposure.

Are you a vendor looking to exhibit your single use plastic alternatives? Contact us today for more information.