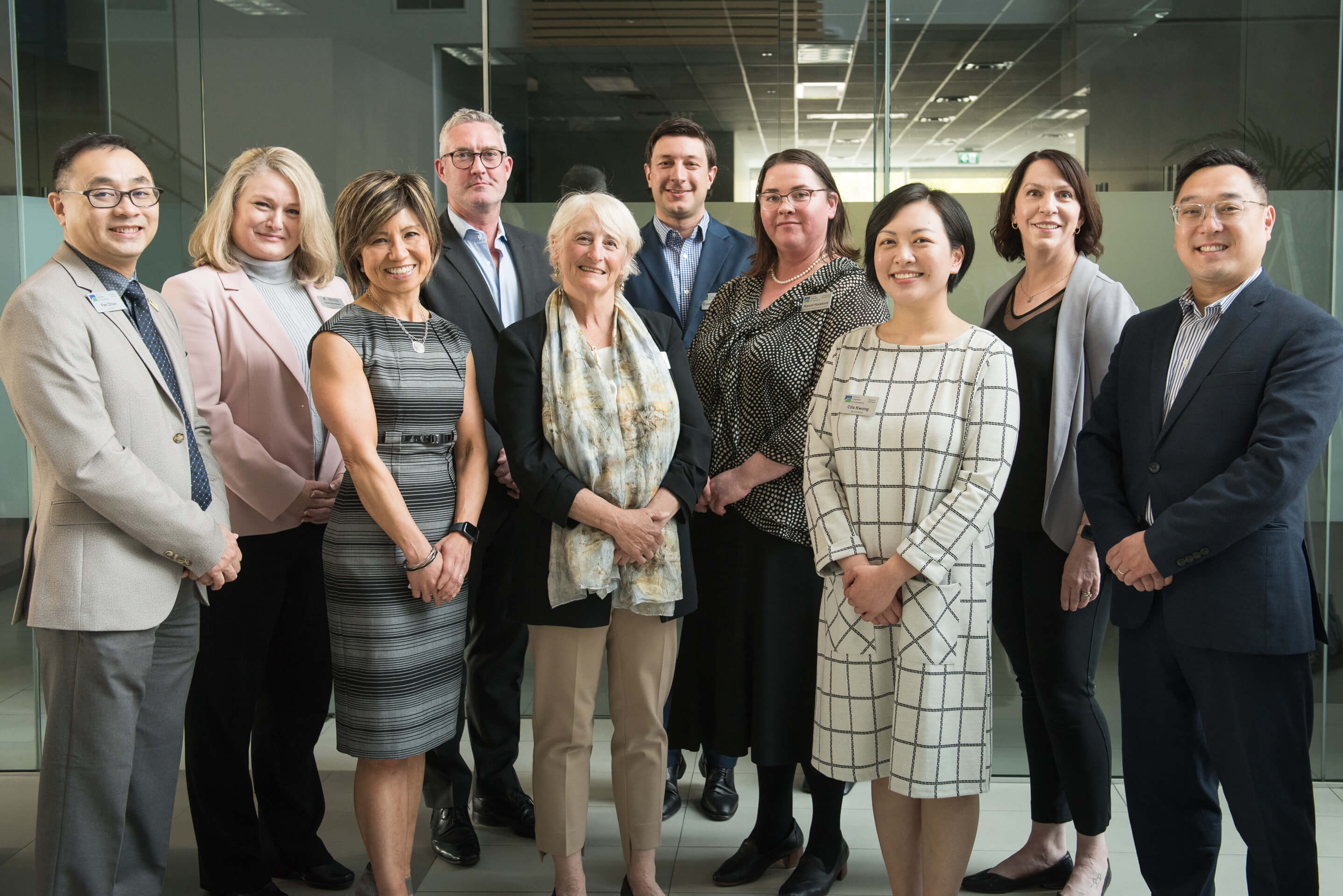 Richmond, BC – On April 28th, for the first time since 2019, Richmond Chamber of Commerce members gathered in-person for their Annual General Meeting. Carolyn Robertson was unanimously confirmed as the 2022/2023 Chair of the board, continuing her role from the previous year.
Robertson, who retired as Dean of the Wilson School of Design at Kwantlen Polytechnic University in 2019, continues to consult for the university. Having taken on the role of RCC Chair in 2021, Robertson thanked her colleagues on the board, and the Chamber members, for their confidence in her as she continues her focus to make the Richmond Chamber a leading example of exceptional governance, and maintains stability after the upheaval of two pandemic years. Robertson looks forward to 'passing the gavel' at next year's AGM.
The Richmond Chamber of Commerce also introduced their newly-approved three-year Strategic Plan, to be completed by Q1, 2025.
The Richmond Chamber of Commerce 2022/2023 board of directors are:
Chair: Carolyn Robertson, Kwantlen Polytechnic University
Vice Chair: Lisa Cowell, Aspire Richmond (formerly Richmond Society for Community Living)
Corporate Secretary: Naomi Horsford, Vancouver Fraser Port Authority
Treasurer: Fan Chun, Dr. Power
Executive-at-Large: Lisa Wong, Lauren Financial
Executive-at-Large: Grant Bryan, O'Hare's Gastropub & Liquor Store
Directors:
Mirjana Galovich, Gateway Theatre
Stephanie Howes, Melville School of Business, Kwantlen Polytechnic University
Chuck Keeling, Great Canadian Gaming Corporation
Cila Kwong, RBC Insurance
Rachel Li, Roynat Capital, Scotiabank
Bernard Loh, Next Environmental Inc.
Jason Tse, Vancouver Airport Authority (YVR)
Connor Williams, Vice-President, Ashton Service Group
The AGM was supported by its Title Sponsor, PLLR Lawyers. A cocktail-style networking reception followed, hosted by Symphony Hill Properties and Concert 8 Solutions.
-30 –
The Richmond Chamber of Commerce is a broad-based non-profit membership association, celebrating over 90 years of commitment to make Richmond the most prosperous and favorable place to do business.
Media Contact:
Shaena Furlong
Director of Operations
Richmond Chamber of Commerce
(604) 838-2335
shaenaf@richmondchamber.ca
JOIN THE CHAMBER
Discover a new world that will help you grow and better your business!
Testimonials
"I really didn't imagine that a single location our size would afford health benefits. Most of my staff have been here since the beginning and I think one of the main reasons is the Chambers of Commerce Group Insurance Plan."

Eric Ho, Owner - Little Fox Bakehouse