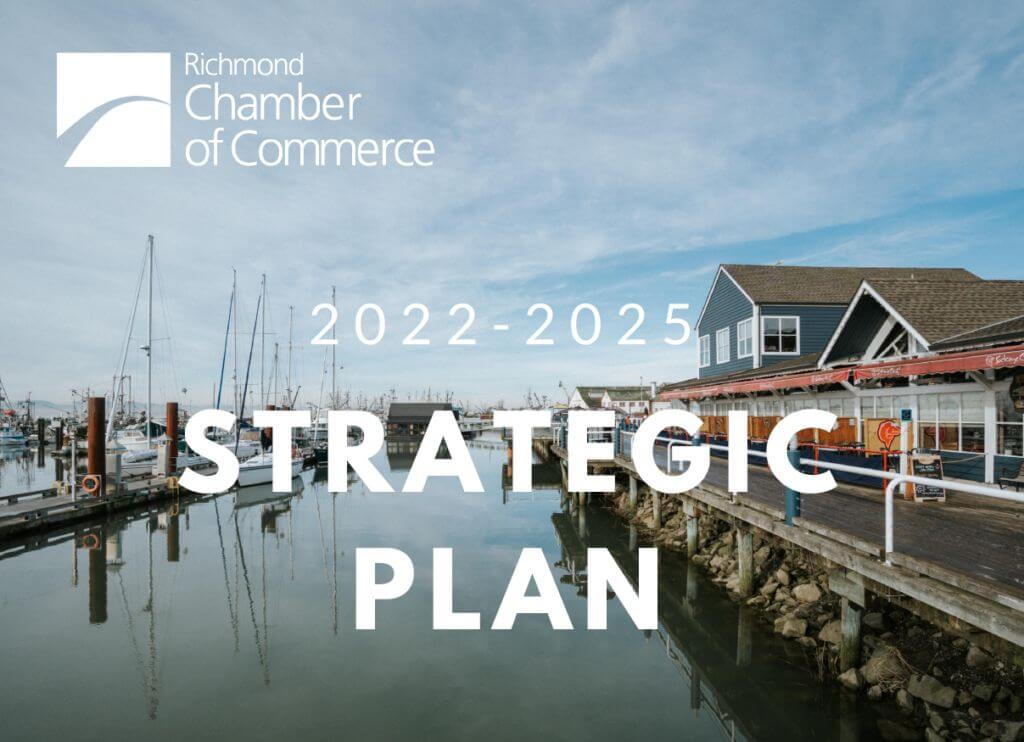 The board of directors for the Richmond Chamber of Commerce developed the following Q2 2022 through Q1 2025 Strategic Plan based on input from stakeholders, board directors and staff.
Prior to a strategic planning session in February 2022, individuals from these three sectors participated in a study to identify current challenges and upcoming opportunities for the Richmond Chamber of Commerce. Compiled data helped determine the Key Result Areas (KRAs) that require in-depth attention over the next three years.
In their strategic planning session, the board formulated Strategic Goals that relate to each KRA. These goals give specific direction to staff and to the board's committees.
A subsequent one-year Tactical Plan was developed by staff and board committees for goal execution, commencing in April 2022. Quarterly progress reports will be provided to the board with an annual summary report at year end. These reports will include milestone achievements, called Key Performance Indicators (KPIs); proof that progress is on track. New Tactical Plans are to be developed annually.
This three-year Strategic Plan is to be reviewed and refreshed annually. Progress reports will be delivered by the board to the stakeholders at their Annual General Meetings. A new three-year strategic plan will be developed in the first quarter of 2025, with its commencement to occur in April 2025.
JOIN THE CHAMBER
Discover a new world that will help you grow and better your business!
Testimonials
"Participation in the Richmond Chamber of Commerce has proven to be an excellent way to connect with, contribute to, and learn from the Richmond business community. As a young business professional myself, the Chamber of Commerce has directly impacted my growth and success at Novex. This is largely due to the hardworking staff who put on numerous events and are always available to offer their support to members."
Brett Surgenor, Brand Manager - Novex Delivery Solutions