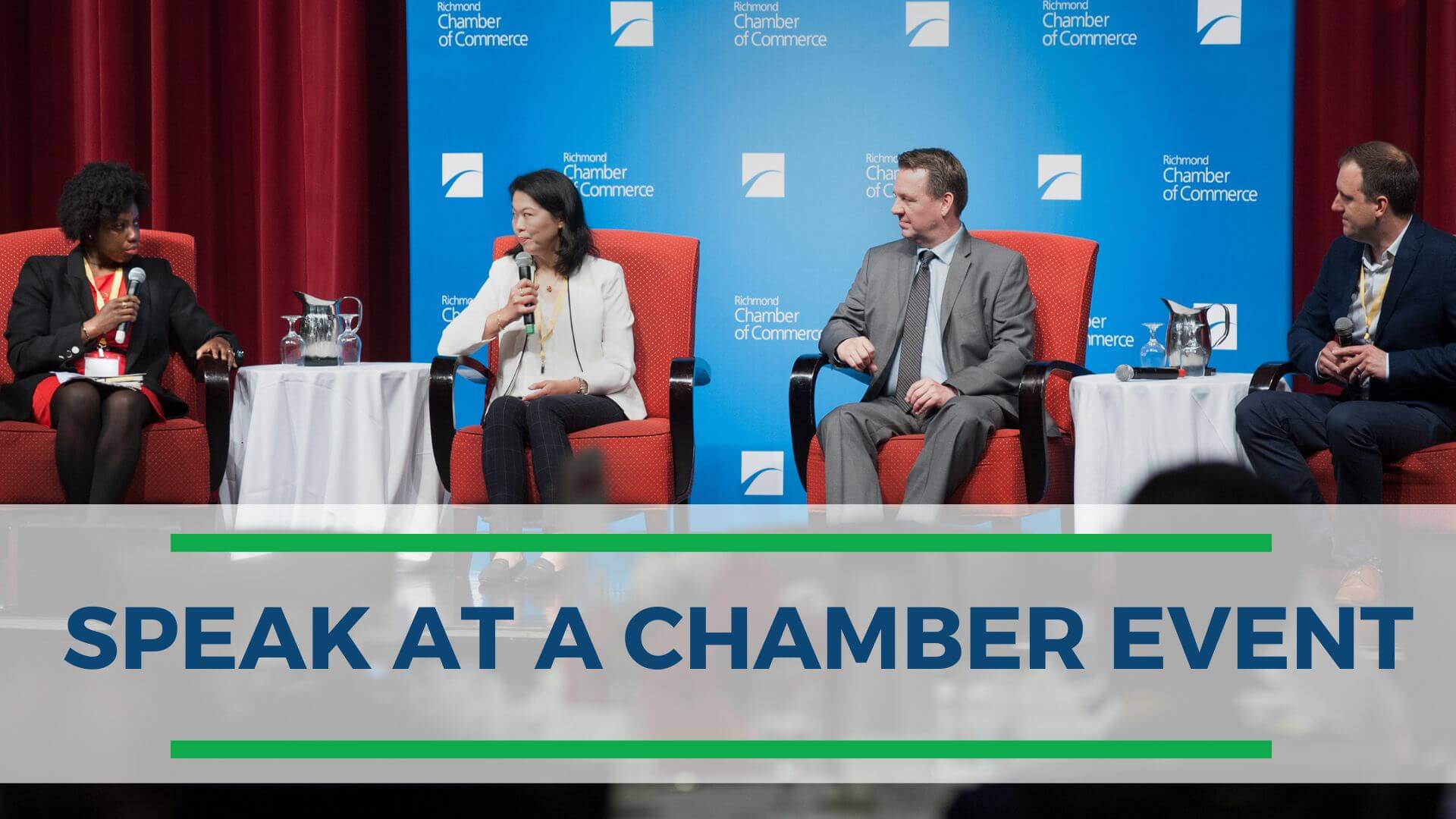 Are you interested in sharing your expertise with members of the Richmond Chamber? Chamber events are a good opportunity for you to share your knowledge and build your profile as a business speaker.
The Richmond Chamber of Commerce hosts several events in a calendar year providing the Richmond community with the opportunity to connect and learn. We are always on the hunt for business leaders that can share insights with our members and community. If you have knowledge and expertise related to a topic that you wish to share with the Richmond community, please fill out the application below.
Once you fill out our online application, we will add your information to our records. When we host an event where we require you to speak on the topic of your choice, our team will get in touch with you.
JOIN THE CHAMBER
Discover a new world that will help you grow and better your business!
Testimonials
"Richmond Chamber gave us an opportunity to host a networking event which created a wealth of new business relationships and enabled us to not only save on costs but to also know our business is supporting other like-minded vendors." 

Lily Cheung, Director of Operations - The Arts Conservatory