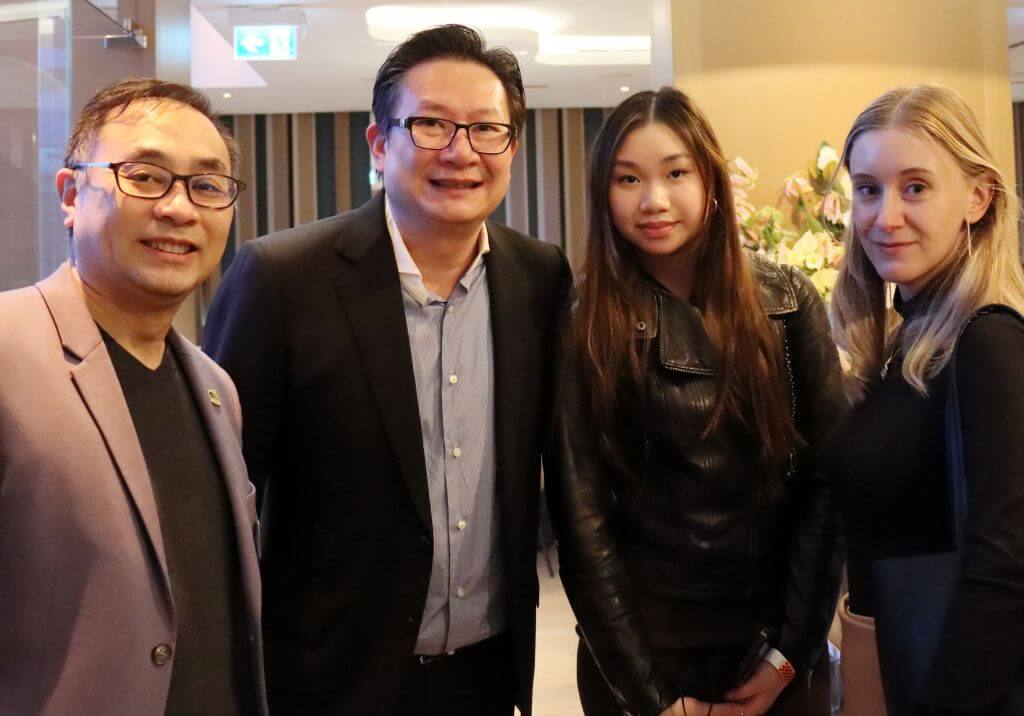 The Business After 5 event hosted by Versante. [LtoR: Fan Chun, Joshua Huen, Olivia Huen, Shaena Furlong]
By Olivia Huen
Student Volunteer for the Richmond Chamber

Networking is an excellent opportunity to meet new people and create connections with individuals beyond the extent of people you interact with on a regular basis. My core networking experience was attending Chamber's various Business After 5 events.
During my first event, which was hosted at the Versante Hotel, I felt overwhelmed by the sheer number of people and the state of professionalism everyone embodied. Going into the event, I knew little about networking and was not expecting to be socializing. However, over time I gained the courage to interact with others which led me to see networking from a new angle.
Through having others speak about their own experiences, I learned in depth about their career journey over the years. Furthermore, I attained a greater understanding of how they overcame possible obstacles to achieve the successes they currently have.
A memorable moment, for me, was interacting with an individual and discussing how she began her business. Though she seemed younger compared to other business owners, she still possessed confidence which I found inspiring.
Networking is valuable for me (and others, especially those my age) as I can take the information I learned to reflect on and integrate it into my own life.
Some tips I have for others attending their first networking event are to be open-minded to new opportunities and to engage with others. I am appreciative of the Richmond Chamber of Commerce for providing me with these networking opportunities as there continues to be much more for me to learn about networking.
JOIN THE CHAMBER
Discover a new world that will help you grow and better your business!
Testimonials
"At Scotiabank, we believe that every customer has the right to become better off. Our partnership with the Richmond Chamber of Commerce enables us to connect with and understand our community; and provide support to hardworking local business owners through financial advice and solutions to help them achieve success."

Christine Lim, Branch Manager - Scotiabank Richmond Financial Centre