A Passion Project Turned Business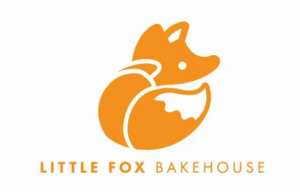 Little Fox Bakehouse started as a passion project for its owner, Eric Ho. Eric pursued Engineering for 13 years before finally giving in to his real passion, baking.
Determined to do things the right way, Eric enrolled at the Pacific Institute of Culinary Arts and completed a diploma in pastry. Right after graduation, Eric decided to open his first-ever bakery in Vancouver.
With no prior knowledge of running a bakery, the journey to success consisted of a lot of self-doubts and second guesses; as Eric described it, "a learning experience".
However, seeing success after two years, Eric saw his dream come true. After its first 4 years, Eric sold his successful Vancouver bakery and decided to move back to Richmond, his hometown.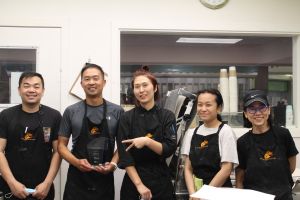 Eric decided to start from scratch in Richmond and opened the Little Fox Bakehouse. The journey was not smooth the second time around either. Little Fox Bakehouse faced the pandemic, just 6 months after opening. Unlike many businesses, Little Fox remained open throughout, with Eric fulfilling orders by himself.
Eric spent long hours baking and keeping his business running which led to the significant growth of Little Fox Bakehouse. This rapid success allowed Little Fox Bakehouse to win the 2020 New Business of the Year.
Today, he employs 6 people at his bakery and has seen very little turnover. Eric attributes the low turnover to the bonuses and salary raises he provides as well as Chamber's Plan Group Insurance Benefits.
Known for its delicious flaky croissants, Little Fox Bakehouse is one of two bakeries in Richmond that specialize in traditional French desserts. Eric spent almost 9 years perfecting this croissant recipe that has proven to be the most popular item in the bakery.
Fun Fact: Little Fox's logo is a fox shaped like a croissant.
---
JOIN THE CHAMBER
Discover a new world that will help you grow and better your business!
Testimonials
"Richmond Chamber gave us an opportunity to host a networking event which created a wealth of new business relationships and enabled us to not only save on costs but to also know our business is supporting other like-minded vendors." 

Lily Cheung, Director of Operations - The Arts Conservatory