From Friends to Business Partners

Imagine running a business with your best friend. Sounds like a dream? Well, this dream became reality for two high school best friends, Sharon Liew and Laura Takasaki.
Twenty years ago, Sharon and Laura, decided to turn their hobby into a profession. Today, that passion project is known to Richmond as Imagine That Events, a full-service event planning and décor company.
Laura and Sharon always had a passion for event planning as they organized many parties in high school and into university life. According to them, the idea of becoming business partners came up over a late-night chat that may or may not have involved some wine.
With little knowledge of starting or running a business, Laura and Sharon sought the help of the Chamber, fellow event planners, and academic courses to get started. In April 2002, the two finally started their business part-time. For several years, they decided to invest the money they earned into the business, instead of taking an income.
You Imagine It, They Plan It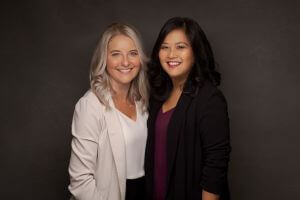 Starting out in the early 2000s, Sharon and Laura took the traditional route. They started by cold calling potential clients which allowed them to build long-lasting relationships; many of their early clients are still with them.
After years of hard work, Sharon and Laura remain the faces of their company. Even though they have the resources to expand, they choose to keep their close-knit team and give that personal touch to every event.
Laura and Sharon attribute their success to the relationships they have built over the years and the visibility they have gained. They believe that "anybody could plan your event … but it's about how you connect to your client" that truly matters.
According to Sharon and Laura, the thing that attracts people to their business is their personality and friendship. The two say that they have fun doing what they do because they love working with each other. This love translates into the quality of service they provide.
Richmond is home to Imagine That Events, as well as Laura & Sharon's families. The proximity to all major cities in the Lower Mainland and event locations is also a great bonus. They love Richmond's small community and appreciate the relationships they have built over the years.
Anything really is possible if you dare to imagine it. So, just imagine it, Sharon and Laura will plan it!
---
JOIN THE CHAMBER
Discover a new world that will help you grow and better your business!
Testimonials
"Richmond Chamber gave us an opportunity to host a networking event which created a wealth of new business relationships and enabled us to not only save on costs but to also know our business is supporting other like-minded vendors." 

Lily Cheung, Director of Operations - The Arts Conservatory