Combining Cultural Elements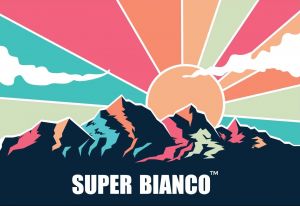 Kerina Li and her family have a passion for winter sports. But when she was unable to find vibrant, fashionable, yet lightweight winter sports clothing and gear, she decided to make it herself – founding Super Bianco in 2021.
As a first-generation immigrant, Kerina infused elements of her cultural heritage into her brand, Super Bianco. The branding and name are inspired by Bo, or the Chinese character "驳", a mythical animal in ancient Chinese legends.
Although a very powerful and fearsome creature that can easily decimate tigers and lions, Bo is a peace-loving creature that uses its power to guard harmony and order. This is reflected in the high-quality, lightweight, waterproof, and wind-resistant components of Super Bianco's products.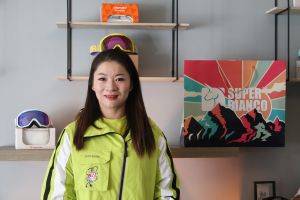 Super Bianco, lives by the philosophy of being brave to challenge oneself while keeping the highest respect for nature, to find balance and harmony.
The name Bianco comes from "Monte Bianco", Italian for Mount Blanc, the highest peak in the Alps. Kerina says Super Bianco is for people who are always pursuing greater heights in sports and life, but love peace and harmony.
Kerina calls Richmond her home, which is why she chose to locate Super Bianco here. She employs around 4-5 people in the wintertime. Super Bianco evolved its e-commerce business model after early customers expressed a wish to try on the clothing and check out the sports equipment up close. Now, Super Bianco's Richmond location is open in the winter, for customers to visit.
---
JOIN THE CHAMBER
Discover a new world that will help you grow and better your business!
Testimonials
"Richmond Chamber gave us an opportunity to host a networking event which created a wealth of new business relationships and enabled us to not only save on costs but to also know our business is supporting other like-minded vendors." 

Lily Cheung, Director of Operations - The Arts Conservatory