Locally Owned and Out of This World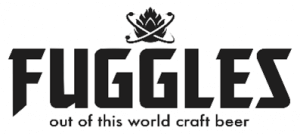 Fuggles Beer is Richmond's very own microbrewery that has taken the craft beer scene by storm. Established in 2015, one of the first breweries in Richmond, Fuggles promises a customer experience second to none. Along with a Tasting Room, Fuggles offers packaged products, kegs, and growlers to purchase. They also sell to various local private liquor stores, bars, and restaurants.
After changing hands in 2020, Fuggles remains a locally owned and operated business. Today, Aisha Maretz, CEO of Fuggles, leads a team of 18 with a commitment to producing award-winning, 'out of this world craft beer', and putting Richmond on the map as a destination for incredible beer.
Aisha brings extensive hospitality experience and her love for beer to Fuggles. She describes Fuggles as an inclusive, laid-back, and collaborative workplace. She says teamwork and problem-solving are at the heart of everyday operations (and, of course, trying the incredible beer).
Fuggles: Where Beer, Adventure, and Community Meet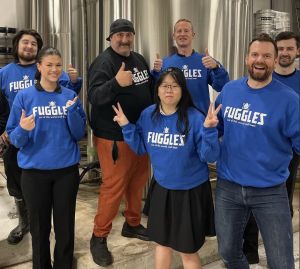 After almost 8 years of operations, Fuggles has become a staple in Richmond's beer scene by producing award-winning beer. But it's not just the beer that has locals and visitors alike flocking to Fuggles; it's the entire experience that the brewery offers.
Under Aisha's guidance, Fuggles has established a new brand identity (formally Fuggles & Warlock). Now, Fuggles is not just about brewing great beer; it's also about telling a story with each beer sold.
The brewery's new comic book-inspired designs and bold flavours are meant to transport you on an intergalactic adventure, fighting against the "bland world order" with each sip and making you part of the Fuggles Force.
From the moment you step into the Tasting Room, you are transported to a world of retro arcade games, live music, trivia, and an extensive happy hour. With an ever-changing selection of seasonal limited-release beers, there is always something for everyone.
Over the last few years, Fuggles has had to overcome many challenges created by the pandemic. However, Aisha says these challenges have allowed them to become more efficient in their operations, "learning to do more with less and look at challenges as an opportunity to strategize, pivot and keep going".
Fuggles is proudly located in Richmond since it was established because of the diverse community that values premium products and appreciates craft beer. Fuggles is committed to supporting our local business community and chooses local businesses as suppliers for their Tasting Room's menu items.
---
JOIN THE CHAMBER
Discover a new world that will help you grow and better your business!
Testimonials
"Richmond Chamber gave us an opportunity to host a networking event which created a wealth of new business relationships and enabled us to not only save on costs but to also know our business is supporting other like-minded vendors." 

Lily Cheung, Director of Operations - The Arts Conservatory