From Malaysia to Canada, One Jerky at a Time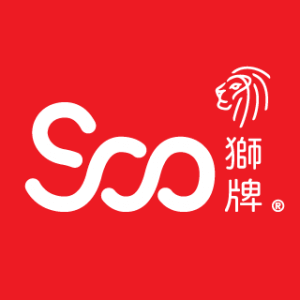 When newcomers to Canada bring their great flavours from home, amazing things can happen! In 1985, Philip and Soo Wong embarked on a mission to bring the flavours of Malaysia to their new home in Canada. They started Soo Jerky, producing mouth-watering meat snacks and convenient frozen foods in authentic Singaporean and Malaysian styles. Over 38 years later, Soo Jerky has expanded its reach globally.
Before Soo and Philip Wong immigrated from Malaysia to Canada, they realized that they would not be able to enjoy their favourite Malaysian-style jerky in their new home. Before leaving, they convinced a local seller and friend to teach them how to make the jerky – just for their own family.
When the couple moved to Canada in 1984, they started making small batches of jerky at home. Their friends loved the unique taste so much that they offered to buy the jerky from them. Encouraged by the overwhelmingly positive response, Philip and Soo saw an opportunity to turn their hobby into a business venture.
From Home Kitchen to Global Success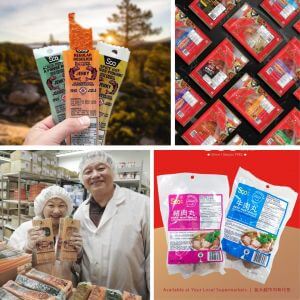 The road to success was not easy for Soo and Philip as they had little knowledge of commercial cooking and starting a business in an unfamiliar country. However, through guidance from friends and fellow entrepreneurs, and a willingness to learn, the couple managed to overcome the challenges.
Everything changed for Soo Jerky when Expo 86 brought a wave of visitors to Vancouver, particularly Chinatown. The couple set up booths in Chinatown, handing out samples to the crowds. People couldn't resist the amazing flavours, and the word spread quickly.
With increasing demand from across the country and around the world, Soo Jerky faced the challenge of expanding its operations. They had to obtain and pay for relevant licenses, permits, and designations to sell their jerky nationally and internationally. The company scaled up with the help of grants, subsidies, and a loan from the Business Development Bank of Canada.
Today, Soo Jerky stands as a shining example of what can be achieved through determination, resourcefulness, and staying true to one's cultural roots. What started as a simple desire to enjoy their favourite jerky from home has blossomed into a thriving international business, employing over 50 dedicated individuals. Soo and Philp Wong's journey serves as an inspiration for aspiring entrepreneurs.
---
JOIN THE CHAMBER
Discover a new world that will help you grow and better your business!
Testimonials
"I really didn't imagine that a single location our size would afford health benefits. Most of my staff have been here since the beginning and I think one of the main reasons is the Chambers of Commerce Group Insurance Plan."

Eric Ho, Owner - Little Fox Bakehouse