Written by Shaena Furlong, President & CEO of the Richmond Chamber of Commerce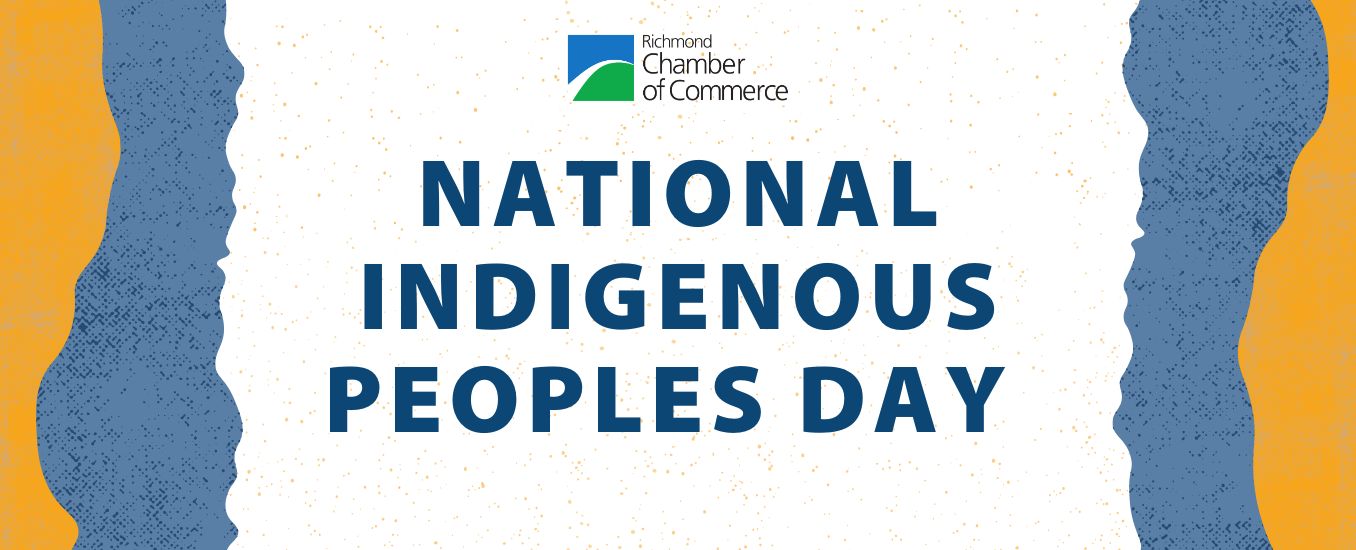 I am excited to share our decision to embark on a journey of learning, as our staff begin the Indigenous Canada course from the University of Alberta. On this National Indigenous Peoples Day, we take a humble step forward, driven by a deep commitment to cultural learning, truth, and reconciliation. I encourage all Chamber members to join us on this path.
Building Cultural Understanding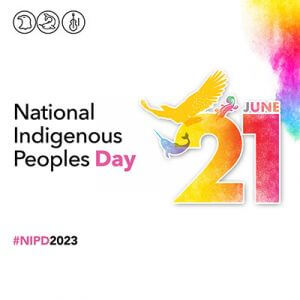 Recognizing the significance of cultural learning and knowledge, we believe the Indigenous Canada course will provide invaluable insights into the history, experiences, and contributions of Indigenous peoples in Canada.
By studying their rich tapestry of cultures, we aim to deepen our understanding of their challenges and work towards fostering stronger relationships built on mutual respect and appreciation. Taught from an Indigenous perspective, this course explores different histories and contemporary perspectives of Indigenous peoples living in Canada.
Truth and reconciliation are at the heart of healing historical injustices and systemic inequalities faced by Indigenous peoples in Canada. It is crucial for us to acknowledge and learn from the past, fostering compassion and empathy as we move forward together. As settlers in this country, we acknowledge the culture and history of this place and seek to enrich our understanding.
The Indigenous Canada course offers an opportunity for meaningful dialogue, challenging preconceptions, and confronting uncomfortable truths. By doing so, we play an active role in dismantling barriers and promoting social justice. This is in alignment with the Truth & Reconciliation Commission's 92nd Call to Action.
We wholeheartedly invite all Chamber members to join us on this enlightening journey. By collectively engaging in the Indigenous Canada course, we can foster a community of informed and empathetic leaders who are equipped to promote meaningful change.
This shared experience will enable us to connect deeply with Indigenous-owned businesses, collaborate on initiatives that support economic empowerment, and create a more inclusive and prosperous future for all. As this course is a 12-lesson Massive Open Online Course (MOOC), your participation is free.
Embarking on the Indigenous Canada course signifies our commitment to truth, reconciliation, and cultural understanding. Starting our studies on National Indigenous Peoples Day highlights the importance of honouring Indigenous culture while working towards a future of respect, equality, and inclusivity. I hope you'll join us in this learning experience.
JOIN THE CHAMBER
Discover a new world that will help you grow and better your business!
Testimonials
"Richmond Chamber gave us an opportunity to host a networking event which created a wealth of new business relationships and enabled us to not only save on costs but to also know our business is supporting other like-minded vendors." 

Lily Cheung, Director of Operations - The Arts Conservatory