From Vision to Concrete Reality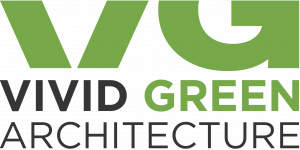 Vivid Green Architecture, founded by Rosa Salcido, is an architectural firm serving clients throughout Metro Vancouver. For over a decade, Vivid Green's team has worked alongside developers to bring commercial, industrial, and multi-family residential projects to life.
The journey to establishing this thriving firm was not easy for Rosa. When she arrived in Canada in the early '90s, her Mexican architecture license was not recognized.
Unable to work as an architect, she worked as a technologist and project manager for several years. However, a 2008 recession-based layoff served as a turning point, motivating her to pursue her architectural dream and establish her own firm.
After navigating the rigorous Canadian credentialing process, Rosa became a registered Canadian architect in 2010. In 2011, she founded Vivid Green Architecture. As the firm grew, it faced challenges familiar to many startups – establishing a client base and dealing with isolation. Rosa credits joining the Chamber with providing her a sense of belonging in the Richmond business community.
Rosa says that being a Chamber member has provided her with opportunities to collaborate with fellow members, leading to significant projects. She says, "The chamber has been very important for my business and has been essential in all the steps my company has taken in the last ten years."
Building a Future Through Passion, Collaboration, and Learning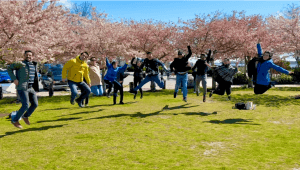 For Rosa, lifelong learning is critical. She's always had a passion for learning and believes that as the building codes and regulations evolve, it is essential to stay updated and she encourages her team to do the same.
With a team of 12, Vivid Green emphasizes a positive work environment. The team celebrates events, birthdays and joins in activities outside the office. This approach has not only resulted in a great performing team but also helped attract and retain talented staff members who are eager to grow alongside the firm.
Vivid Green Architecture is committed to incorporating green practices, energy conservation and sustainability into its projects. Rosa chose the name "Vivid Green" to reflect the company's dedication to sustainable design.
Looking toward the future, Vivid Green is entering a new phase and has recently rebranded to reflect that. They are making several changes to the company notably embracing digitalization, which is expected to streamline operations, enable larger projects, and create a stable workload for the team.
As they continue to grow, innovate, and contribute to the architectural landscape, Vivid Green Architecture stands as an example of the power of passion, collaboration, and sustainable design in shaping a brighter future.
---
JOIN THE CHAMBER
Discover a new world that will help you grow and better your business!
Testimonials
"Participation in the Richmond Chamber of Commerce has proven to be an excellent way to connect with, contribute to, and learn from the Richmond business community. As a young business professional myself, the Chamber of Commerce has directly impacted my growth and success at Novex. This is largely due to the hardworking staff who put on numerous events and are always available to offer their support to members."
Brett Surgenor, Brand Manager - Novex Delivery Solutions