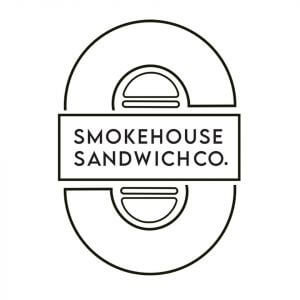 Led by husband and wife, Rico and Celia Verzosa, Smokehouse Sandwich Co. is one of Richmond's best-hidden gems. Here, you can indulge in freshly crafted artisanal sandwiches that combine flavours of Rico's past, purpose, and passion.
Rico's love for cooking began in his grandmothers' kitchens in the Philippines where everything was made from scratch. The skills he learned through the art of caring became the foundation of Smokehouse Sandwich Co. Today, nearly everything served at Smokehouse is made in-house.
Rico's love for the arts extends beyond the culinary with an educational background in film production. In 2007, as an aspiring filmmaker, with his first feature film on the horizon, Rico was faced with a difficult choice: seizing the opportunity to move to Canada meant missing the film shoot. He chose the challenge of starting fresh in Canada. In Richmond, Rico tried to pursue filmmaking, but his path led him to hospitality. Because of this, Rico and Celia, realized that they have a heart for service and through it, they could share their story.
A Decade of Flavourful Journey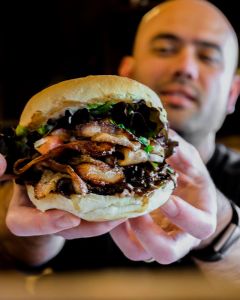 Coming from an entrepreneurial family, Rico knew the value of owning a business and that every business encounters its share of challenges. With the help of BDC through Futurprenuer, personal savings, and support from family and friends, Rico opened Smokehouse Sandwich Co. 10 years ago on November 1, 2013.
Despite facing some overwhelming challenges in the past decade, the couple refused to give up. The key to their perseverance, Rico believes, is focusing on the "why".
Rico's fondness for film did not dwindle as he switched careers. Instead, he channelled his love of storytelling to a different medium: food. Smokehouse Sandwich Co.'s unique flavours and ambiance are a testament to Rico and Celia's artistic backgrounds. Rico, along with his wife and a small and dedicated team, leverage technological advancements while maintaining the restaurant's authenticity, personal nurturing approach, and creative global flavours.
JOIN THE CHAMBER
Discover a new world that will help you grow and better your business!
Testimonials
"Participation in the Richmond Chamber of Commerce has proven to be an excellent way to connect with, contribute to, and learn from the Richmond business community. As a young business professional myself, the Chamber of Commerce has directly impacted my growth and success at Novex. This is largely due to the hardworking staff who put on numerous events and are always available to offer their support to members."
Brett Surgenor, Brand Manager - Novex Delivery Solutions