Single Use Plastics Ban in Richmond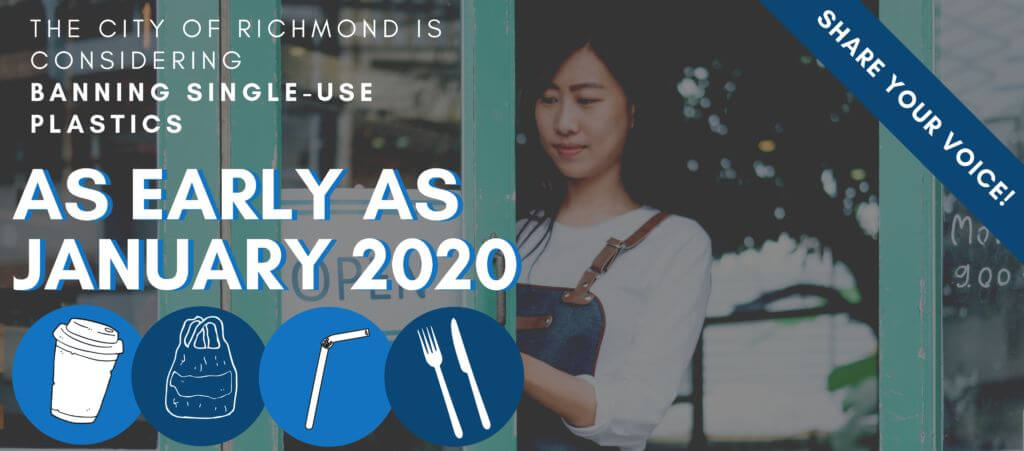 June, 2019 – The City of Richmond is considering banning single-use plastics in Richmond, as early as January 2020. We believe that the local business community needs to be fully consulted before a wide-reaching ban is passed. Alternatives must be in place, suppliers must be contacted, and customers must be educated.
JOIN THE CHAMBER
Discover a new world that will help you grow and better your business!
Testimonials
"Richmond Chamber gave us an opportunity to host a networking event which created a wealth of new business relationships and enabled us to not only save on costs but to also know our business is supporting other like-minded vendors." 

Lily Cheung, Director of Operations - The Arts Conservatory